WELCOME TO COUGAR SCAFFOLDING
Wellington to Wairarapa Scaffolding Solutions - you can depend on!
We have been in business for over 15 years with teams of qualified and experienced scaffolders committed to safe scaffolding practice.
SCAFFOLDING SERVICES
- We specialise in residential and light commercial scaffolding.
- We erect and dismantle your scaffolding
- Scaffolding erection for shrink wrap weather protection
- We provide specialist bridge scaffolding services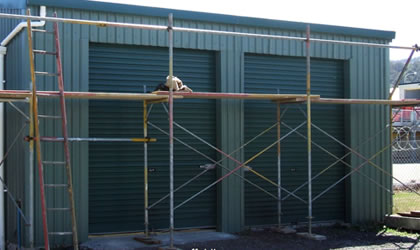 DO IT YOURSELF OPTIONS (DIY)
- Aluminium Mobile Towers
- H Frame, planks and gear Hire
- We can deliver to your site or you can collect from our depot
- Step by step photographic instructions for set up
WHAT OUR CUSTOMERS SAY
"Thanks very much for all your help and great old fashion customer services, you will be remembered."  J Wright, Jan 2015
PROJECT GALLERY
Over the years we have done a wide variety of scaffolding projects for commercial and residential, light commercial, shrink-wrap and bridges.